Why Do Christians Give? – Part II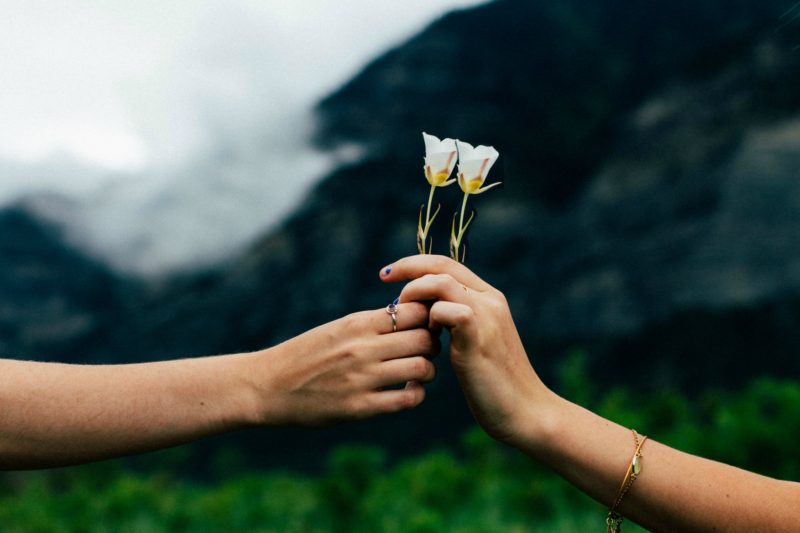 In Part I, we started to scratch the surface of the multitude of reasons why Christians give.  Most of those reasons were focused around the identity, character and value of God.  In this continuation, we will touch on a few additional motivations for Christian giving, but also look at some ulterior motives that may tempt us to give for the wrong reasons.
Giving Brings a Blessing to the Giver
When we hear the idea of God blessing a person because they gave, a lot of us turn on our radar and start looking for signs of the prosperity gospel.  Unfortunately, that false message is all-too-common these days as some people have twisted scripture and turned it into a get-rich-quick scheme for their own benefit.  The most dangerous part of false beliefs is that there is usually an element of truth, which makes it more believable.
The health and wealth doctrine has fooled a lot of people by teaching that if you give, you will be financially blessed and God will pour riches upon you in this life.  However, the likely benefactor is the one delivering this message and collecting the donations.  To discredit this belief, all one has to do is look at the life of Paul and the suffering he endured to know that faith in Christ isn't a prescription for riches and good health in this life.  The prosperity gospel is the product of materialism and its followers are those who desire to receive heavenly rewards today.
It is true that God blesses givers and scripture teaches us about these rewards.  We need to acknowledge that the desire we have for incentives and rewards is not sinful, but rather, something God has placed inside each of us.  Denying that desire is not an act of righteousness.  Instead, we're simply fighting against God's own design.  It is good for us to want to earn the rewards God promised just as it is good for our children to want to earn the rewards we offer them for obeying us.  The blessings mentioned in the Bible are God's way of motivating and rewarding our obedience.  For more on this topic, you can read the article "Is It Wrong to Want Eternal Rewards?"  Here is a small sampling of verses that address the idea of rewards in general:
2 Corinthians 4:17-18 – "For this light momentary affliction is preparing for us an eternal weight of glory beyond all comparison,  as we look not to the things that are seen but to the things that are unseen. For the things that are seen are transient, but the things that are unseen are eternal."
2 Corinthians 5:10 – "For we must all appear before the judgment seat of Christ, so that each one may receive what is due for what he has done in the body, whether good or evil."
2 Timothy 4:7-8 – "I have fought the good fight, I have finished the race, I have kept the faith.  Henceforth there is laid up for me the crown of righteousness, which the Lord, the righteous judge, will award to me on that day, and not only to me but also to all who have loved his appearing."
The following verses more specifically address the idea of God blessing the giver:
Proverbs 3:9-10 – "Honor the Lord with your wealth and with the firstfruits of all your produce; then your barns will be filled with plenty, and your vats will be bursting with wine."
Luke 6:38 – Jesus says, "…give, and it will be given to you. Good measure, pressed down, shaken together, running over, will be put into your lap. For with the measure you use it will be measured back to you."
2 Corinthians 9:6 – "whoever sows sparingly will also reap sparingly, and whoever sows bountifully will also reap bountifully."
God's blessings will come in many different forms.  It could be in spiritual growth as we learn to trust in the Lord for his provision.  It could be through growing our compassion for others or developing a heart for missions.  There is no limit to the ways God can choose to bless us.  In some circumstances, God may choose to bless us financially, but the reason is not so that we can indulge our sinful desires.  Instead, as we previously read in 2 Corinthians 9:11, "You will be enriched in every way to be generous in every way, which through us will produce thanksgiving to God."  If God chooses to bless us financially, He does it so that we can faithfully send it on to where it is needed the most and ultimately glorify Him.
In response to receiving a financial gift himself, Paul makes an important acknowledgement of how God blesses givers when he says in Philippians 4:17, "Not that I seek the gift itself, but I seek for the profit which increases to your account."    Even though Paul was undoubtedly thankful for the support, notice that his joy comes not from the gift itself, but rather from knowing there will be eternal blessings for those who gave it.  Paul is demonstrating his understanding of Acts 20:35 where we are told to "remember the words of the Lord Jesus, how he himself said, 'It is more blessed to give than to receive.'"  Giving brings a blessing to the giver and when we fail to teach believers how to give we could be robbing them of eternal rewards.
Giving Creates Contentment
While some rewards for the giver won't be seen in this life, a common earthly benefit is contentment.  Contentment seems to elude most Americans these days.  The more we get, the more we want.  The best cure for materialism is through the practice of giving.  Materialism is fed by an inward focus.  Giving forces us to stop looking at ourselves and instead focus on the needs around us.  It is one way that we can deny ourselves and follow Christ.
Deep down inside, we all realize there's an opportunity cost for every dollar we give.  We can picture the things we could have purchased, but instead, we act out our faith and give that money to God to further His kingdom.  The simple act of dropping money in the offering tray is our way of saying that God is more important than anything else that money could have bought.
Proverbs 11:24–25 – "There is one who scatters, yet increases all the more, and there is one who withholds what is justly due, but it results only in want. The generous man will be prosperous, and he who waters will himself be watered."
The math in God's economy isn't always what we would expect.  The giver is blessed while the stingy person gains nothing by clinging tightly to what they have.  We only need to understand that our selfish attempts to gain wealth by not giving are completely futile.
Hebrews 13:5 – "Keep your life free from love of money, and be content with what you have, for he has said, 'I will never leave you nor forsake you.'"
We are to trust in the sovereignty of God and not worry over the situation in which we find ourselves.  Our comfort should be found in the Lord, not in the size of our bank account.
Bad Reasons for Giving
Just because we are faithful in our giving doesn't mean we're above reproach.  We need to constantly examine our hearts to make sure our motives are pure.  Here are a few ulterior motives that could still compel us to give, but potentially for the wrong reasons:
Recognition – Are we giving to glorify God, or to receive glory for ourselves?  There's a reason why Matthew 6:3-4  instructs us to not let our left hand know what our right hand is doing so our giving can be in secret.  It's to protect us from seeking the praise of man.  When we are recognized and praised in this life, we have already received our full reward and forfeit any heavenly reward.  I will qualify this by saying that it's not always wrong if our giving is known, but we need to carefully guard our hearts to make sure we're not seeking praise.
Tax Deduction – We are fortunate in this country to be under a tax system that values the societal contributions made by our churches.  Since churches voluntarily and efficiently provide some of the social services that would otherwise fall to our government, contributions to qualified churches are treated as tax deductible.  In other words, we basically have the ability to direct some of our taxes to our church if we choose to do so.  Unfortunately, anti-Christian organizations have started attacking this privilege, so we need to realize that it may not always exist.  If our charitable tax deduction goes away, will that make it okay to stop giving to our churches?  Tax Deductions should never be our primary reason for giving, but they are a wonderful benefit we can use to increase our giving.
Influence – Power can be very tempting and some will seek it through the influence of their money.  It's hard to stand up against the person that funds your ministry and as a result, some churches have fallen victim to their own material desires.  This danger confirms why only a select few individuals in a church should know how much any person gives and those people should not be in leadership positions.  There is no room for favoritism in the church based on giving.  To do so would be to commit the sin of partiality discussed in James Chapter 2.  As the giver, we need to release our money to the authority of leadership when it leaves our hand.
God's "Shortfall" – If we don't believe that the creator of the universe and the owner of all things can provide for the ministries He wants to succeed, we need to get a better understanding of the sovereignty of God.  God blesses us with the opportunity to participate in the funding of His kingdom for our own benefit.  Even if we fail to do our part, He will still provide for those in his care.  Don't get me wrong, we need to support our churches, ministries and the needs of others, but we also need to understand that we will be the only ones that miss out if we're disobedient.
Conclusion
Giving is a discipline that is very commonly misunderstood and underappreciated.  We don't give out of a sense of obligation because we owe membership dues to our church or because God is some sort of omniscient tax collector that's just waiting to punish us if we don't give him a certain amount.  Christians give because they understand the character of God and have an affection for who He is.  When we fully understand the greatness of God and the grace and mercy He has shown to us undeserving sinners, offering up all that we are and all that we have is simply a natural response stemming from our thankfulness and love.  This is why "God loves a cheerful giver" (2 Corinthians 9:7).
Motive is everything when it comes to our giving because of what it says about God.  And in yet another display of his character, God piles additional blessings on those who are faithful.  Praise be to our glorious Heavenly Father.
Brad Graber, CFP® has been working with clients on personal financial planning and investment issues since 1996.  He invests his time mentoring and educating individuals on ways to be better stewards of the resources God has entrusted to them.