Thinking Biblically When Markets Crash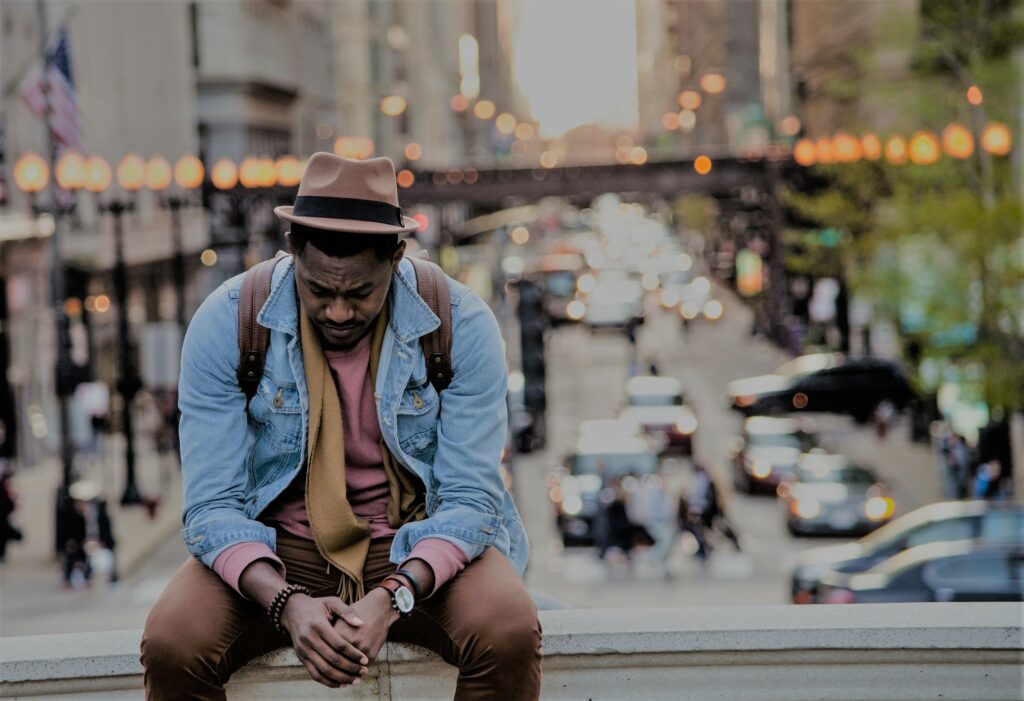 We live in a fallen world that often works against us.  God told Adam that work and life was going to be more difficult because of sin and I'm pretty sure investing is no exception to these hardships.  Consider how it feels when you have been working hard to save and provide for your families only to see some economic, political or other worldly disruption wipe it away.  Just as thorns and weeds annoy the farmer, so market volatility sometimes frustrates the investor.  It's just a fact that markets do crash from time to time.  In fact, stocks have ended 25 of the last 96 years with negative returns and 6 of those were decreases larger than -20%.
We may be doing everything right, with our eyes firmly set on eternity and not desiring worldly things, but let's face it, it hurts when we experience setbacks like this.  Rather than trying to marginalize the pain or automatically categorizing it as sinful, maybe there's something good we can draw out of these struggles.  There are lessons in life that can only be learned through adversity.  When it comes, we should use it as a reminder to draw near to God, examine our own hearts, and then seek out opportunities to comfort others who are struggling in similar ways.  After all, we're told to carry one another's burdens and if someone is experiencing pain, we need to be prepared to offer our shoulder and speak spiritual truths into their lives.
Financial conversations can be especially difficult for some.  This is why we need to remember that money discussions usually have a lot more to do with issues of the heart.  We can have confidence in knowing that God's Word is sufficient and has equipped us for this good work (2 Timothy 3:16-17).
Turn to God
We start by focusing our attention on God.  We remind ourselves of who He is, who we are and what He's done for us.  It's easy to get lost in the haze of life.  We need to hit the reset button, build a solid foundation of truth and then view our issues through the lens of scripture rather than the looking glass of the world.  It's amazing how this simple exercise can quickly put financial issues in their proper place by reminding us that our greatest needs have already been met.
We want to be careful not to be like Job's friends who were well intentioned but used scripture more as a weapon than a tool of comfort.  While these truths are like balm to your soul, others may not find them as comforting in the midst of their pain.  Still, we need to equip ourselves well to stand firm on biblical truths and not get distracted by emotions or worldly ideas when we're in the trenches.  Here are some basic truths about God that I like to remember when I'm struggling personally or preparing for these discussions with others:
God is sovereign – God is always in control and His plans are never frustrated. "I know that you can do all things, and that no purpose of yours can be thwarted." (Job 42:2).  There is nothing outside of His control, including the hearts and actions of those in positions of power over us.
God is infinitely wise – Much of our fear is in the unknown, causing us to worry about every bad outcome we can imagine.  Fortunately, God is outside of those limitations because He knows the "end from the beginning" (Isaiah 46:9-10) which allows Him to fulfill His plans perfectly. We can trust He is orchestrating all the events of the universe in the best possible way for the best possible outcome.
God is perfect in love - God is actively ruling over His creation and working all things for both His glory and the good of His people (Romans 8:28). Since we know the ultimate victory belongs to the Lord, we can trust that He will both deliver us and prosper us through even the most difficult circumstances.  Although, sometimes what is best for us may not be exactly what we desire.  In faith, we can trust that He knows what we need most.
With these truths in mind, we need to ask a lot of questions while being patient listeners. Sometimes, through these conversations, we'll see sin exposed, perhaps even in our own hearts.  Some common sins to be on the lookout for are a lack of trust in God's provision, love of money and the world, a desire to get rich, self-reliance and pride.  When these sins surface, we can explore how they have manifested themselves in our financial circumstance and confess them to the Lord.
Seek Grace that Comforts
As with all sinners, what we need is God's grace.  We need grace that brings salvation and we need a steady stream of God's grace to help us persevere through life.  God has provided three primary means by which He pours grace into our lives; Scripture, Prayer, and Community.  This is where we need to dwell.
Scripture
2 Timothy 3:16-17 – "All Scripture is breathed out by God and profitable for teaching, for reproof, for correction, and for training in righteousness, that the man of God may be complete, equipped for every good work."
The voice we need to hear most is God's and "His divine power has granted to us all things that pertain to life and godliness" (2 Peter 1:3).  All the wisdom we need for this life can be found in scripture which is why we should consume a steady diet of God's Word.  Know that wherever your conversation goes, the Bible has all the answers you need because the real issue isn't about stocks and bonds but our relationship to our Creator.  God's Word contains salvation, wisdom and truth that will revive the soul and light our path forward.
Prayer
Philippians 4:6-7 – "do not be anxious about anything, but in everything by prayer and supplication with thanksgiving let your requests be made known to God.  And the peace of God, which surpasses all understanding, will guard your hearts and your minds in Christ Jesus."
Pray and give thanks.  In so doing, we acknowledge that we are lacking and God is wealthy and able to provide all that we need.  When things aren't going as we had planned, it's easy to forget all the blessings we already have in this life.  Rather than fighting for tighter control of our future, we need to remember the good gifts we can take no credit for.  We were dead in our sins, walking in the way of the world, and living for the passions of our flesh (Ephesians 2:1-3) when God saved us.  From a financial perspective, there is nothing we have that wasn't given to us (1 Corinthians 4:7), including even the ability to earn money and get wealth (Deuteronomy 8:17-18).  Let's humble ourselves and put our trust where it belongs.
Community
God pours out His grace for us through the community of believers, and we get to participate in this by spending time with one another.  Gathering together presents a good opportunity to speak the truths of scripture into each other's lives.  We can serve one another by providing biblical counsel to someone locked in an emotional battle.  As we pray for each other, we build unity through a joint petition and then celebrate as we see God at work.  Togetherness nurtures our relationships and opens future discussions to even deeper issues that need our prayer and attention.
A Few Financial Reminders
While the root of our fears and anxieties is almost always going to be spiritual in nature, we can't ignore the financial side entirely.  Sometimes, even when we are spiritually focused, we can feel the weight of stewardship responsibilities weighing on us.  Just as in the spiritual part of the discussion, there are some basic biblical financial principles that will help to keep our conversations on track:
Avoid Gambling - Even legitimate investments can be turned into a method for gambling. Some use stocks in an attempt to get rich quick (Proverbs 28:22, 1 Timothy 6:9).  Others have tried to time the market by guessing which way it will go next, turning it into nothing more than a game of chance with similar odds to guessing a coin toss.  History has proven that trying to time the market is a losing strategy.
Diversify – While it's tempting to want to concentrate on just a few opportunities, it's often a better decision to spread our money out into many different investments to lessen the risk of loss because we don't know what tomorrow will bring (Ecclesiastes 11:2). There's less to fear when our investment performance can be explained by the direction of the overall market.
Avoid Emotional Decisions – Emotions are an investor's worst enemy. We are biased to believe that current trends will continue to happen in the future.  It's known as recency bias and explains why we experience extreme trends that create market bubbles and crashes.
Be Patient – Slow and steady is still the best investment mindset (Proverbs 13:11). The steward isn't investing to get rich or change the circumstances that God has assigned, but rather working to be faithful with what God has provided.
Trust in the Lord
When we save, our goal is not to get rich or replace God as our trusted provider.  We can look at the Parable of the Talents and how the steward acknowledged his master as the owner and was praised not for the results, but for his faithfulness.  As we strive to live out that life of faithfulness, we can try to balance our responsibility to act with a trust in God's sovereignty.  Scripture tells us to look to the ant (Proverbs 6:6-8) that saves up for winter, but also be like the birds of the sky (Matthew 6:26) who don't sow or reap or store up any food and yet God provides what they need when they need it.
We shouldn't be afraid of market crashes.  Our trust is in God who richly provides all that we need.  He has made us stewards and only asks that we be faithful (1 Corinthians 4:2).  We can work to make wise decisions and then trust in Him for the results.  Let's be careful to not heap burdens onto ourselves that God never intended for us to carry.  Draw near to Him, be thankful for His eternal gifts and find contentment in whatever circumstances He has you in at this time.  It's in Him that we can find our hope.
"The steadfast love of the Lord never ceases;
his mercies never come to an end;
 they are new every morning;
great is your faithfulness.
"The Lord is my portion," says my soul,
"therefore I will hope in him.'" – Lamentations 3:21-24
Brad Graber, CFP® has been working with clients on personal financial planning and investment issues since 1996.  He invests his time mentoring and educating individuals on ways to be better stewards of the resources God has entrusted to them.
Photo by whoislimos on Unsplash