A Case for Giving to Your Church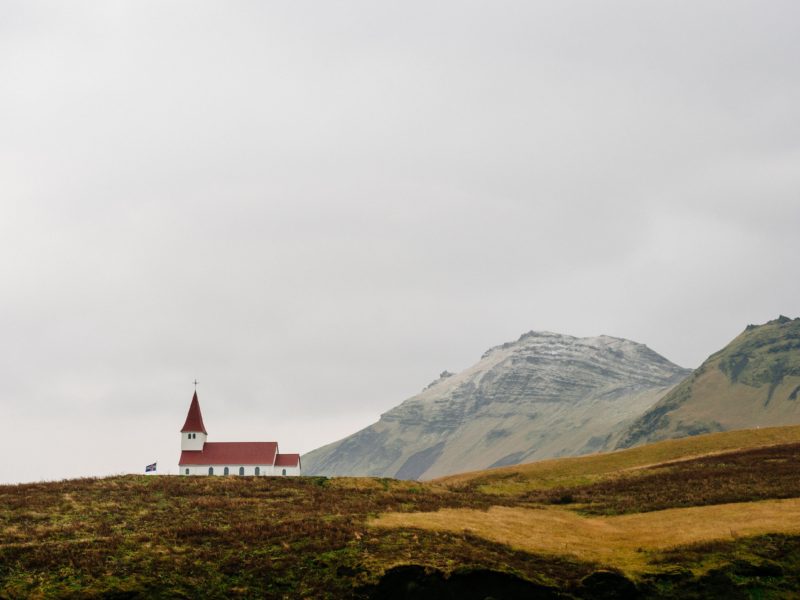 In my previous article, Where Should We Give?, I explained how scripture instructs us to prioritize our giving by first meeting the obligations of providing for our family, helping the poor and supporting our teachers.  Beyond those three obligations, we have great freedom in where we give.  Today, I want to make a case for why it is beneficial to direct a majority of our additional giving to our local church.
Unity
Matthew 6:21 - "For where your treasure is, there your heart will be also."
When we collectively direct our treasure to our local church, our hearts will follow and be unified behind a common purpose.  Most churches are supporting a wide range of ministries, so whether we have a heart for missions, community outreach, the poor, etc., we will likely still be supporting ministries in our area of interest.  However, instead of supporting these ministries in a vacuum, we will be drawn together to serve, support and pray for the same ministries.  Giving and serving together will create more unity, which can have a profound impact on the culture of our local church.
Support
By giving to our local church, we have the opportunity to support our pastor, the church staff, the upkeep of the church facilities and grounds, the needs of our congregation, as well as those living around our church.  In essence, we have the opportunity to be a blessing to our church family and our community.
Resources
Giving studies will tell you that most people were motivated to give because of a story.  Let's face it, stories sell, even when it comes to our charitable giving.  The majority of us have probably sat through a heart-tugging presentation at one time or another and wanted to give everything we could by the end.  The problem with this process is that our decision is based more on emotion than sound judgement.  How many of us ever walk away from that presentation and take the time to pray, research the work they are doing or look at the effectiveness of the ministry, let alone travel to see the ministry in action?  As we strive to be good stewards of the money God has entrusted to us, we need to be able to wisely discern between effective ministries and the ones that simply tell us a good story.
Our church can be a great resource in this area because of the complementary skills contained within our congregation.  Not all of us have the training needed to evaluate the finances and overall effectiveness of a ministry to make sure it is a wise investment of our resources.  Fortunately, most churches have people that are more than capable of providing that service for us.  By utilizing the gifts of our leaders and volunteers, we can overcome the emotions of a good sales pitch and evaluate ministries on their own merit.  This process not only benefits us as givers, it also can benefit the ministries as well.  When our church partners with a ministry, it can often provide follow-up and support even after the gifts are made.  The average individual writes a check, but through our churches we have a much larger voice and more resources to help these ministries be effective.
Our churches can also greatly simplify the fundraising process for overseas missionaries.  By pooling our money together and giving a larger amount of support, the fundraising process is easier and any return trips to the United States becomes easier since they can visit with many of their donors at a single church.
Submission
Hebrews 13:17 – "Obey your leaders and submit to them, for they are keeping watch over your souls, as those who will have to give an account."
Our church leaders are shepherding their local flock and therefore are responsible for the spiritual well-being of each one of us in the church.  As members, we are called to submit to their leadership.  That doesn't mean we have to submit all our giving to them, but by doing so, we are financially acting out our faith in their spiritual leadership.  When a person is unwilling to submit their money to the leadership of the church, it is likely a warning sign that he is hesitant to submit his spiritual life to their leadership as well.  While we may not always agree with how every dollar is spent, we are trusting in them to make wise choices for the church and the ministries it supports based on full information, which we may not have.  In the end, they are ultimately accountable to God for the decisions they make.
Anonymity
Matthew 6:2-4 - "Thus, when you give to the needy, sound no trumpet before you, as the hypocrites do in the synagogues and in the streets, that they may be praised by others. Truly, I say to you, they have received their reward. But when you give to the needy, do not let your left hand know what your right hand is doing, so that your giving may be in secret. And your Father who sees in secret will reward you."
We are not to seek the honor of men when we give.  By giving through our church, we are less likely to seek or receive recognition for our gifts.  As a result, we store up rewards in heaven that will never end instead of a moment of praise on earth.
Encouragement
Hebrews 10:24 – "And let us consider how to stir up one another to love and good works."
Giving through our local church serves as an encouragement to others in our congregation.  We may be moved to do more by the generosity we see taking place around us.  We may even be encouraged by being on the receiving end of those gifts when we're going through a tough time.  Regardless of exactly how it happens, giving in unison with one another creates unity and an atmosphere of generosity that ultimately serves to stir us up to love and good works.
Conclusion
God will present each of us with unique ministry opportunities to support financially and some of those will be outside of our local church.  There is nothing wrong with supporting those ministries.  However, as we've seen above, there are plenty of good reasons for us to give to our local church.  We all strive to be good stewards and glorify God to the greatest of our ability.  As part of our decision process, we need to consider the added benefits of directing our gifts through our local church.
Brad Graber, CFP® has been working with clients on personal financial planning and investment issues since 1996.  He invests his time mentoring and educating individuals on ways to be better stewards of the resources God has entrusted to them.