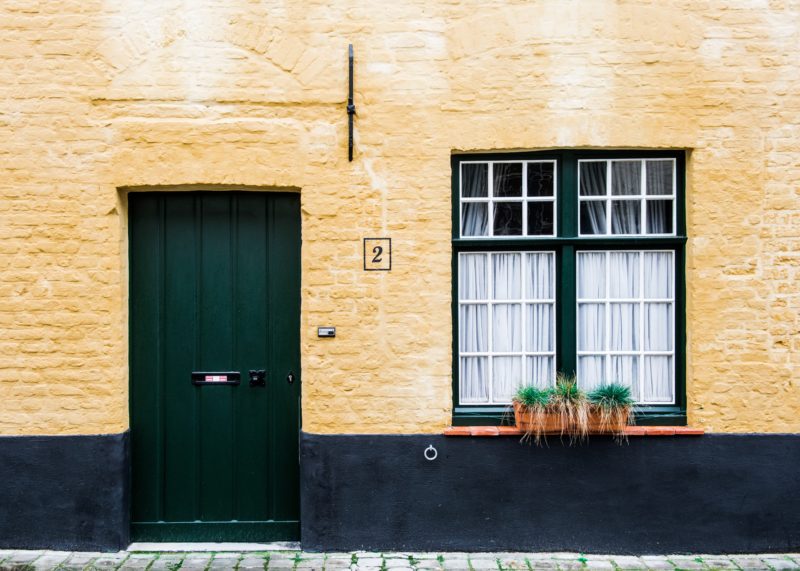 The decisions a person has to make related to housing are numerous enough to warrant their own book.  It starts with the question of whether you should rent or buy and then regardless of which way you choose, you're met with an array of secondary questions to answer.  As with so many things in life, each person is going to need to wrestle with issues and circumstances that are unique to their situation.  However, there are some common, fundamental questions that can be addressed as a good starting point.  We'll get deeper into the weeds in subsequent articles.
To Rent or To Buy
At some point, most of us will struggle with this initial question.  I find that a lot of people have accepted some deeply-ingrained myths, so let's dispel those first.
Myth #1 – Renting is throwing away your money – I've personally been on both sides of the rental equation as a tenant and a landlord and I can assure you that renting, when done properly, is not a waste of money.  Sure, you may pay more than if you were buying the same property, but you are also receiving benefits that owners don't get.  For example, when something breaks, you aren't responsible for fixing it.  You can call someone else and that is their responsibility.  You also don't have to pay property taxes and insurance, you can keep the cash that would've gone for a down payment and you have the ability to move at the end of your lease without worrying about selling the property.  It's no surprise that the owner hopes to make a profit, but is that different than any other business?  They've invested time and energy and have taken on a financial risk.  Without a potential profit, the rest of us wouldn't have homes to rent.
Myth #2 – Buying a home is always a good investment – Home values tend to go up over time, but there is no guarantee that will be the case while you own the home.  I recently had a conversation with someone that lost $50,000 in the 3 years they owned their home.  As with any investment, there is risk and you have to match the appropriate holding period of the asset with your personal timeline.  Even if the value of the home doesn't change, you still need to recoup expenses like closing costs, realtor fees, etc. just to break even.  Of course, there are also carrying costs to owning a home that most people don't consider, such as mortgage interest, property taxes, insurance and maintenance.  Most people fail to include these costs when they brag about how much their home appreciated over the years.
Myth #3 – Renting helps you avoid debt – This isn't exactly true either.  You take on a form of debt the moment you sign a contract to rent.  It may not obligate you for 30 years like a mortgage, but when you boil it down, you are in debt to the other party in the rental agreement.  If you don't agree, try breaking your lease and walking away.  While the total financial commitment may be less, rent can stress your cash flow as much or more than a mortgage payment.
So, with these myths aside, how should you approach this decision?  It's possible there may not even be a right or wrong answer in your situation.  Here are a few things to consider though.
Rent if you're new to an area.  It's better to rent for a short period of time so you can get to know the area and figure out where you ultimately want to live.  Once you buy a home and set your roots, it's much more difficult and costly to move.
Rent if moving is in the near future.  As previously mentioned, there are quite a few costs associated with buying and selling a home and short-term ownership is often a losing proposition.
Rent if you don't have an adequate down payment.  You can buy a house with less than 10% down, but I wouldn't recommend it for most people.  The less you put down, the more costly it could be in the form of fees, interest rate, etc.  Anything less than 20% will bring the additional cost of PMI, Private Mortgage Insurance, which protects the bank from loss in case you default on your loan.
Most of us have a strong urge to buy because we love the idea of owning our own home and ownership can be a real blessing and a wise investment over time.  However, a hasty decision with incorrect assumptions can lead to a miserable experience.  When in doubt, renting at least buys you time to become a more informed consumer.
How Much Should I Spend On a Home?
If you come to the conclusion that buying a home is the right choice for you, I absolutely recommend that you start by asking yourself, "What type of home do I need?"  Once you figure out the answer to that question, you need to decide if you can afford that home.  If the answer is yes, you can keep moving forward.  However, if you can't afford the home you feel you need, you will have to find a cheaper solution for now that works in your budget.
But What Do I Really Need?
Contentment should be the hallmark of a Christian's financial life.  Unfortunately, like the rest of society, we often start by asking ourselves how much home we can afford and then we develop an appetite that won't let us settle for anything less.  If we honestly step back and think about it, the end of that road isn't pretty.  When we continue to make our spending decisions based on what we think we can afford, we're always committing our full budget to the desires of our flesh.  Where does the Bible ever say that we have been blessed with money so we can fulfill all our earthly desires?  It's actually quite the opposite.
2 Corinthians 9:11 – "You will be enriched in every way to be generous in every way, which through us will produce thanksgiving to God."
Notice that we are enriched to be generous and God is ultimately glorified.  We would do well to always ask ourselves who we are seeking to glorify in our spending decisions and if the answer is not God, we should stop and reconsider.
Conclusion
I enjoy looking back and learning from previous generations that didn't live in the affluent times that we experience today, yet found happiness and contentment in their situations.  I would guess that most of us are currently living in homes that are bigger than the ones we grew up in.  If we look back to our grandparents' generation, we would probably find an even smaller house with more people living in it.  Yet, if you talk to any of them, those were still the good old days.  It's a real shame that we have so much more today and in the end contentment eludes us.  Is it possible that material possessions and contentment are inversely correlated?  It's important to remember that the house you buy will never determine the quality of your home.  A good home is determined by factors money can't buy.
Brad Graber, CFP® has been working with clients on personal financial planning and investment issues since 1996.  He invests his time mentoring and educating individuals on ways to be better stewards of the resources God has entrusted to them.