Should a Christian's Financial Life Look Different?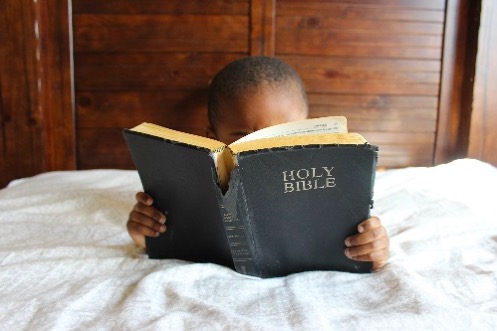 As believers in Christ, we have a very different perspective than the rest of the world. In the mind of the unbeliever, there is nothing beyond this short time on planet Earth. Due to this belief, financial decisions are based on the desire to get maximum enjoyment before the clock runs out. Life is short and there's no time to waste. Advertisers even feed this materialistic logic by trying to convince us that we're just one purchase away from all the happiness we've been missing. Without a belief in eternity, doing anything less than maximizing your current enjoyment today would seem crazy.
The believer, on the other hand, has a completely different perception of reality. A biblical worldview helps us understand that we are eternal beings, created with a greater purpose and this world is not our permanent home. 1 Peter 2:11 says "Beloved, I urge you as aliens and strangers to abstain from fleshly lusts which wage war against the soul."
As faithful travelers navigating a foreign land, our goal should not be to set up a permanent camp and then cancel the rest of our mission. Instead, we should view money as a tool to help us during our travel while maintaining our flexibility for whatever may come our way. If we settle in, get comfortable and put all our hope and trust in the life we build here, we may soon forget that we're made for something much better. This reminds me of the following C.S. Lewis quote from his book "Mere Christianity":
"I must take care, on the one hand, never to despise, or be unthankful for, these earthly blessings, and on the other, never to mistake them for the something else of which they are only a kind of copy, or echo, or mirage. I must keep alive in myself the desire for my true country, which I shall not find till after death; I must never let it get snowed under or turned aside; I must make it the main object of life to press on to that other country and to help others to do the same."
Unfortunately, some Christians have been led astray by all the glitter and false promises of the world. The prosperity gospel has crept in and blurred the lines of Christianity by promising Christ along with maximum enjoyment in this life so you can fit in with the popular culture. According to this false doctrine, you can follow Christ without denying yourself and taking up your cross. That's not what Jesus said and the lives of the apostles certainly didn't validate that either.
Here are five biblical principles to help you navigate this life with a biblical perspective of money:
The Whole World Is of No Value Compared to Eternity
Matthew 16:24-27 -"Then Jesus told his disciples, "If anyone would come after me, let him deny himself and take up his cross and follow me.  For whoever would save his life will lose it, but whoever loses his life for my sake will find it.  For what will it profit a man if he gains the whole world and forfeits his soul? Or what shall a man give in return for his soul?  For the Son of Man is going to come with his angels in the glory of his Father, and then he will repay each person according to what he has done."
This was an extreme example since Jesus said that even gaining the whole world wouldn't do a man any good if he lost his soul. It does make the point though. There is nothing of comparable value to eternity. Just look at the Parable of the Hidden Treasure and the Parable of the Pearl of Great Value to see more examples of the value Jesus placed on the eternal kingdom. In both parables, once the person understood the value of the kingdom, they joyfully gave up everything they owned to get it.
We Should Have an Eternal Perspective
Colossians 3:1-2  – "If then you have been raised with Christ, seek the things that are above, where Christ is, seated at the right hand of God.  Set your minds on things that are above, not on things that are on earth." 
All of our financial decisions should be measured in light of their eternal value. We are here to glorify God, after all. This doesn't mean that we need to give all our money away. It's okay to enjoy the gifts that God has given us. We still need to provide for our families, invest in relationships, and renew our bodies and minds by going on vacation and enjoying hobbies. But, we also need to be aware of the constant battle with our own sinful desires that seek to push God out of the picture.
We Should Flee From Our Former Lives
1 Peter 1:14  – "As obedient children, do not be conformed to the passions of your former ignorance…" 
1 Peter 4:1-2  – "Since therefore Christ suffered in the flesh, arm yourselves with the same way of thinking, for whoever has suffered in the flesh has ceased from sin,  so as to live for the rest of the time in the flesh no longer for human passions but for the will of God."
Romans 12:2  – "Do not be conformed to this world, but be transformed by the renewal of your mind, that by testing you may discern what is the will of God, what is good and acceptable and perfect." 
One of the key steps in becoming a Christian is repenting from our sins. We're told to confess our sins and turn from them. These sins of the flesh often have a strong connection to our financial lives, so when we repent and turn from our sinful lives, it should be evident in the way we handle our money.
We Are Called to Live a Godly Life
1 Peter 1:15-16  – "but as he who called you is holy, you also be holy in all your conduct, since it is written, "You shall be holy, for I am holy.'" 
Titus 2:11-14 – "For the grace of God has appeared, bringing salvation for all people, training us to renounce ungodliness and worldly passions, and to live self-controlled, upright, and godly lives in the present age,  waiting for our blessed hope, the appearing of the glory of our great God and Savior Jesus Christ, who gave himself for us to redeem us from all lawlessness and to purify for himself a people for his own possession who are zealous for good works."
It's only through the grace of God that we can win the battle over our worldly passions. When we do, we're demonstrating to the entire world how God has won the battle for our heart and changed us into a new being. What a great testimony to those who are watching.
We Are Instructed to Spread the Gospel
Matthew 28:18-20  – "And Jesus came and said to them, "All authority in heaven and on earth has been given to me.  Go therefore and make disciples of all nations, baptizing them in the name of the Father and of the Son and of the Holy Spirit, teaching them to observe all that I have commanded you. And behold, I am with you always, to the end of the age.'"
If we truly believe all the previous points, there is no greater privilege and honor than being allowed to participate in the winning of souls for the Kingdom. God has extended to us this opportunity. What better investment can we ever make than in taking the Good News to someone that has never heard it before and giving them the opportunity to know Christ?
Conclusion
In even this narrow sampling of scripture, it's clear to see that we're not to love this world or the things of it. This is unfortunately the focus of most of the secular financial advice we find. Once we understand the will of God revealed to us through scripture, we can discern godly financial advice from advice designed purely to appeal to our sinful desires. And when our money and our theology align, our financial life will demonstrate worship of the Creator, not His creation.
Brad Graber, CFP® has been working with clients on personal financial planning and investment issues since 1996.  He invests his time mentoring and educating individuals on ways to be better stewards of the resources God has entrusted to them.